To preserve, honor and showcase New England's musical heritage.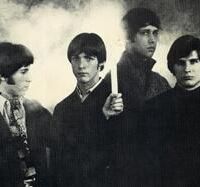 After The Lost broke up in early 1967, Ted Myers, who had been the leader and main songwriter for the band, moved to New York City, where he was soon signed as a songwriter to the publishing company of producer Alan Lorber. Lorber had an ongoing deal with M-G-M Records and told Myers that, as soon as he formed a band, they could record an album. Anxious to fulfill his dream of making his first full length album (The Lost had only released a few singles, although they had recorded an album's worth of material for Capitol), Myers recruited Tony Scheuren (his new writing partner) on guitar, bass, keyboards and vocals, Kyle Garrahan (formerly of The Lost) on lead guitar, bass, keyboards and vocals and Chevy Chase (whom Myers had met while visiting Bard College several years earlier and who, of course, went on to comedy stardom on Saturday Night Live and…
Read More
Support MMONE
If you have enjoyed our website and would like to see more, we could use your help.
Learn More