To preserve, honor and showcase New England's musical heritage.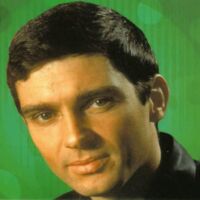 The Hartford-born singer had a long and varied career that included over 20 charting singles and nearly as many charting albums. He's one of the few singers who managed to carve out solid careers on both sides of the Beatles invasion. Though best know for vocal hits such as 1962's "(The Man Who Shot) Liberty Valance" and "It Hurts to Be in Love," he also wrote hits for Ricky Nelson ("Hello Mary Lou") and the Crystals ("He's a Rebel"). Though his last charting U.S. hit was in 1969, he remained a major recording act in Europe and as late as 1988 had a #1 hit in England with his remake of "Something's Gotten Hold of My Heart" recorded with Soft Cell's Marc Almond. Pitney died in 2006 in Cardiff, Wales at age 66.(by Dean Johnson)
Read More
Writers Wanted
The Music Museum of New England is seeking volunteer writers to help build our site.
Learn More