To preserve, honor and showcase New England's musical heritage.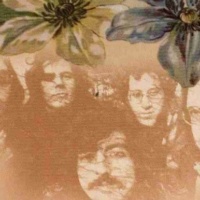 This Boston based psychedelic / early progressive band known as The Bead Game originated in 1968 at Harvard and was conceived by Newton native and classical musician Robert Gass who then gave up the classical for Rock and Roll. The name came from the book The Glass Bead Game by Herman Hesse. Eastern spirituality was the theme then and band leader Robert Gass continues that theme nearly 50 years later as an internationally recognized coach with leaders fostering organizational transformation, and enabling human development. Don't ever let anyone tell you that Rock & Roll doesn't prepare you for a successful career in both organizational and personal transformation. The Bead Game were managed by Ray Paret (Amphion) who managed and developed many groups and individual artists including the J. Geils Band, Andy Pratt, Ultimate Spinach, Quill, and Bob McCarthy among many others—most of whom are featured elsewhere on this website. The…
Read More
Support MMONE
If you have enjoyed our website and would like to see more, we could use your help.
Learn More