To preserve, honor and showcase New England's musical heritage.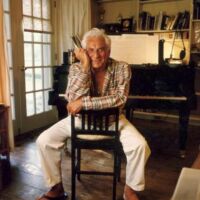 Leonard Bernstein was as firmly rooted in New England as Boston clam chowder, Maine lobster, Vermont maple syrup, and Dunkin' Donuts. For over 75 years, composers have lionized, critics have analyzed and biographers have summarized Bernstein's tremendous talents and the sweeping scope of his influence on both classical and popular music. What's often neglected in such heady discussions, debates and deliberations, though, is that New England served as the bookends of Bernstein's life and legacy, from his childhood in Lawrence, Massachusetts, in the 1920s, high-school days at Boston Latin in the 1930s and college years at Harvard in the 1940s, to his directorship of the orchestra and conducting departments at Tanglewood in the 1950s, professorship at Harvard in the 1970s and the final concert of his career, conducting the Boston Symphony Orchestra at Tanglewood in 1990. The quintessential Renaissance man – composer, conductor, performer, educator and public personality almost in…
Read More
Support MMONE
If you have enjoyed our website and would like to see more, we could use your help.
Learn More