To preserve, honor and showcase New England's musical heritage.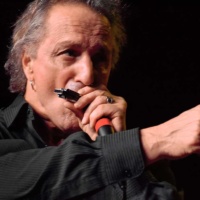 James Montgomery was born on May 12, 1949 in one of the blues capitals of the world: Detroit, Michigan and learned the tricks of his trade from the masters James Cotton, John Lee Hooker and Jr. Wells at the legendary Chessmate Club. His father labored for Chrysler as a public relations exec, his brother John also worked in the music industry and his younger brother Jeffrey was a LGBT activist. In the music world his family tree is short and sweet and he is a direct descendant of Sonny Boy Williamson I via James Cotton. "James was my mentor and longest known friend in the music industry. He called me 'son' and I called him 'dad," he explains about his music heritage and the strong relationship they shared. Montgomery attended college at Boston University and got his undergraduate degree in English Lit while starting his own band. "I came…
Read More
Support MMONE
If you have enjoyed our website and would like to see more, we could use your help.
Learn More