To preserve, honor and showcase New England's musical heritage.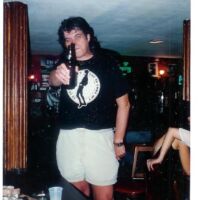 Charles R. (Charlie) McKenzie was born and raised in West Roxbury, MA. and he loved music. He was an early entrepreneur — while attending Catholic Memorial he was booking local bands for CYO dances he was able to make a little pocket money and be involved with the music he adored. Although he was not a musician he had an amazing ear for talent that would serve him well later in his career. He started that career working for the Warner Elektra Atlantic distribution branch in Medford in the early 70's. Starting in the warehouse he eventually worked his way up to local promotion for Warner Bros Records. He was responsible for getting exposure and airplay on radio for the labels artists in the New England Region. In 1973 he was part the team that set up a promotion for the new Alice Cooper "Billion Dollar Babies" release at the…
Read More
Support MMONE
If you have enjoyed our website and would like to see more, we could use your help.
Learn More