To preserve, honor and showcase New England's musical heritage.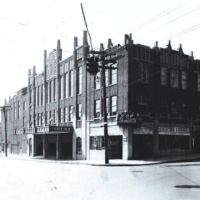 One of the most famous (or infamous) events in rock history occurred at the New Haven Arena on December 9, 1967. On that date, Jim Morrison was arrested—on stage—during a performance with the Doors. He was charged with obscenity and breach of peace but was soon released. It is believed to be the first time that a rock star was arrested on stage during a performance. The incident was immortalized in the song, "Peace Frog," by The Doors, especially the line "Blood in the streets in the town of New Haven." Ironically, once the New Haven Arena was demolished, the new occupant of the site was the New Haven Division of the FBI. The original New Haven Arena opened in 1914 but burned down in 1924. The arena was re-constructed in 1927 with hockey in mind. Some of the hockey teams that called the New Haven arena home were the New…
Read More
Support MMONE
If you have enjoyed our website and would like to see more, we could use your help.
Learn More